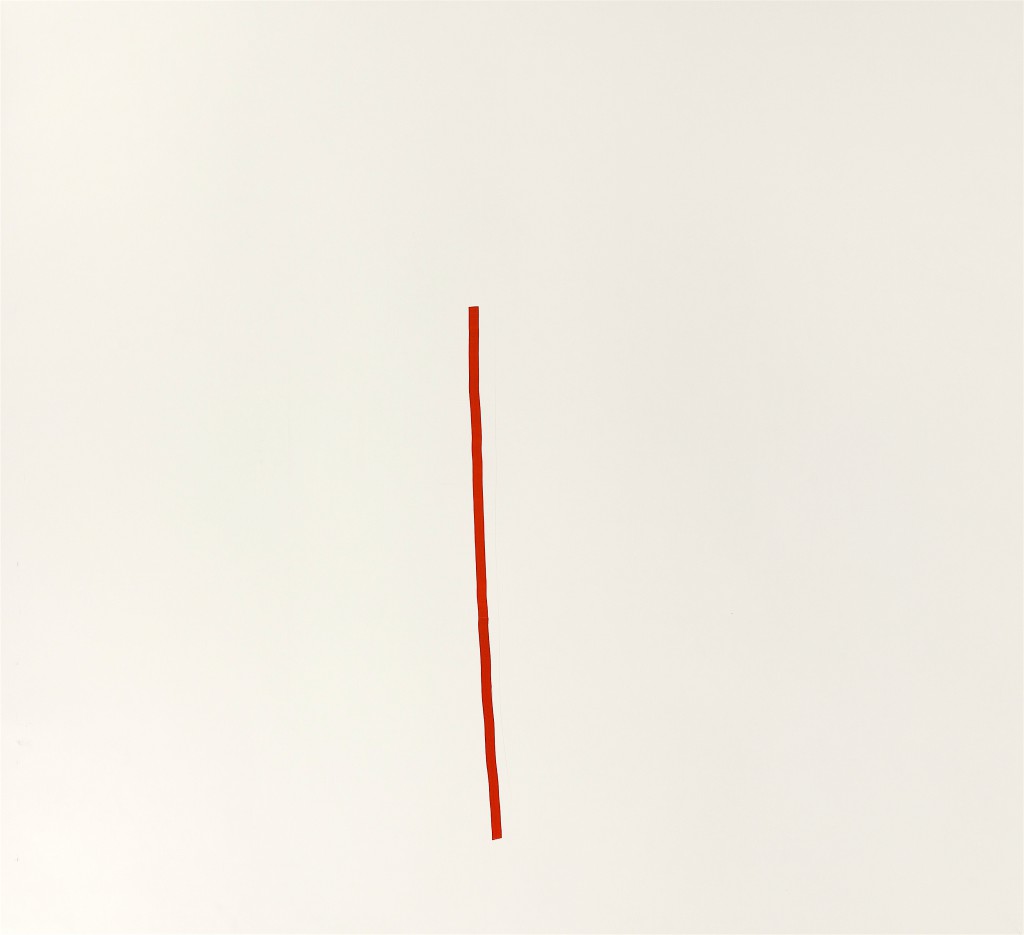 Veronika Wenger, red line, 2016, 135 x 150 cm, pencil and marker on plastics. Photo © Klaus Mauz
RHYTHM SECTION IM SCHAFHOF
20. 2. ‒ 17. 4. 2017
19. Februar, Sonntag
SYMPOSIUM UND VERNISSAGE
Schafhof – Europäisches Künstlerhaus Oberbayern
European House of Art Upper Bavaria
Am Schafhof 1, 85354 Freising
www.schafhof-kuenstlerhaus.de
15 Uhr: SYMPOSIUM
Shuttlebus ab Bhf Freising:
14.30-14.50 Uhr
Vorträge von Mitgliedern und Gästen von Rhythm Section:
RHYTHM OF THE UTOPIAS
Vortrag von
Ezgi Bakcay
(Kunsthistorikerin, Istanbul)
in englischer Sprache
THE ROLE OF SCANNING AND KINESTHESTIC MODES OF PERCEPTION IN RELATION TO RHYTHM WITHIN THE VISUAL ARTS
Vortrag von
Michael Wright
(Künstler, London)
in englischer Sprache
HELP ALIVE INSIDE.
IM INNERSTEN DER ZEICHNUNG
Vortrag von
Veronika Wenger
(Künstlerin, München)
in deutscher Sprache
FORSCHUNG ZUM RHYTHMUS IN DER MODERNEN KUNST: INTERNATIONALE KOLLABORATIVE ERFAHRUNG
Vortrag von
Dmytro Goncharenko
(Kurator, Kiew/Berlin)
in deutscher Sprache
8 Uhr: VERNISSAGE
Shuttlebus ab Bhf Freising: 17.30-17.50 Uhr; zurück: 19.45 Uhr
Grußwort:
Eike Berg
(Leiter des Europäischen Künstlerhauses)
Einführung:
Jochen Meister
(Kunstvermittler, München)
Die Künstlergruppe Rhythm Section besteht aus zeitgenössischen Künstlerinnen und Künstlern verschiedener Sparten, die sich explizit und bewusst in ihrem Werk mit Rhythmus beschäftigen. Der Austausch und die Dynamik, die aus solcher Zusammenstellung unterschiedlicher Einsätze und Medien entsteht, liefert neue Ansätze für die Kunst heute.
Es handelt sich dabei um das bisher größte Projekt dieser Art zwischen Niederlande, Großbritannien, China, Türkei und Deutschland, das sich mit dem Thema Rhythmus in der bildenden Kunst beschäftigt. Dieses Projekt soll einen intensiven kulturellen Austausch von Künstlern verschiedenster Nationalitäten anregen und helfen ein internationales Netzwerk zwischen diesen Ländern zu bilden.