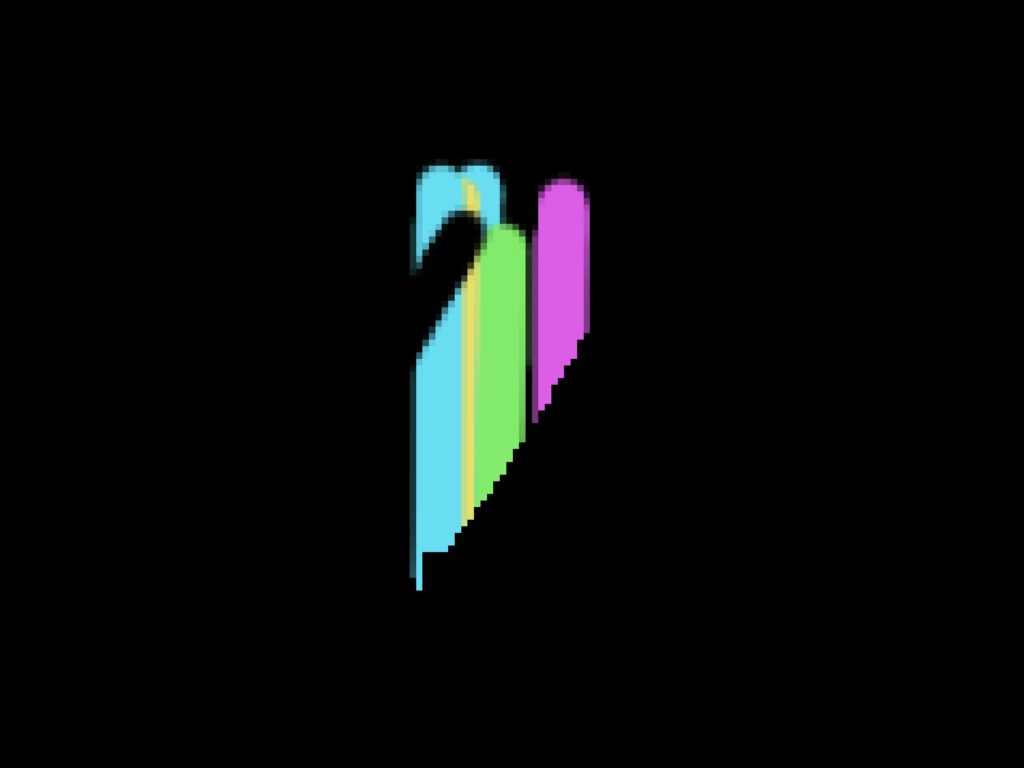 DON'T
REMOVE
VERONIKA
WENGER
as a part of
Intermedia
Art
Exhibition
THE
YANGTZE
RIVER
VIDEO
ART
Big
House
Contemporary
Art
Center
Wuhan
Feb 3 – Apr 16
2023
https://mp.weixin.qq.com/s/PlKxFoWd8O5cr78MBLnFAw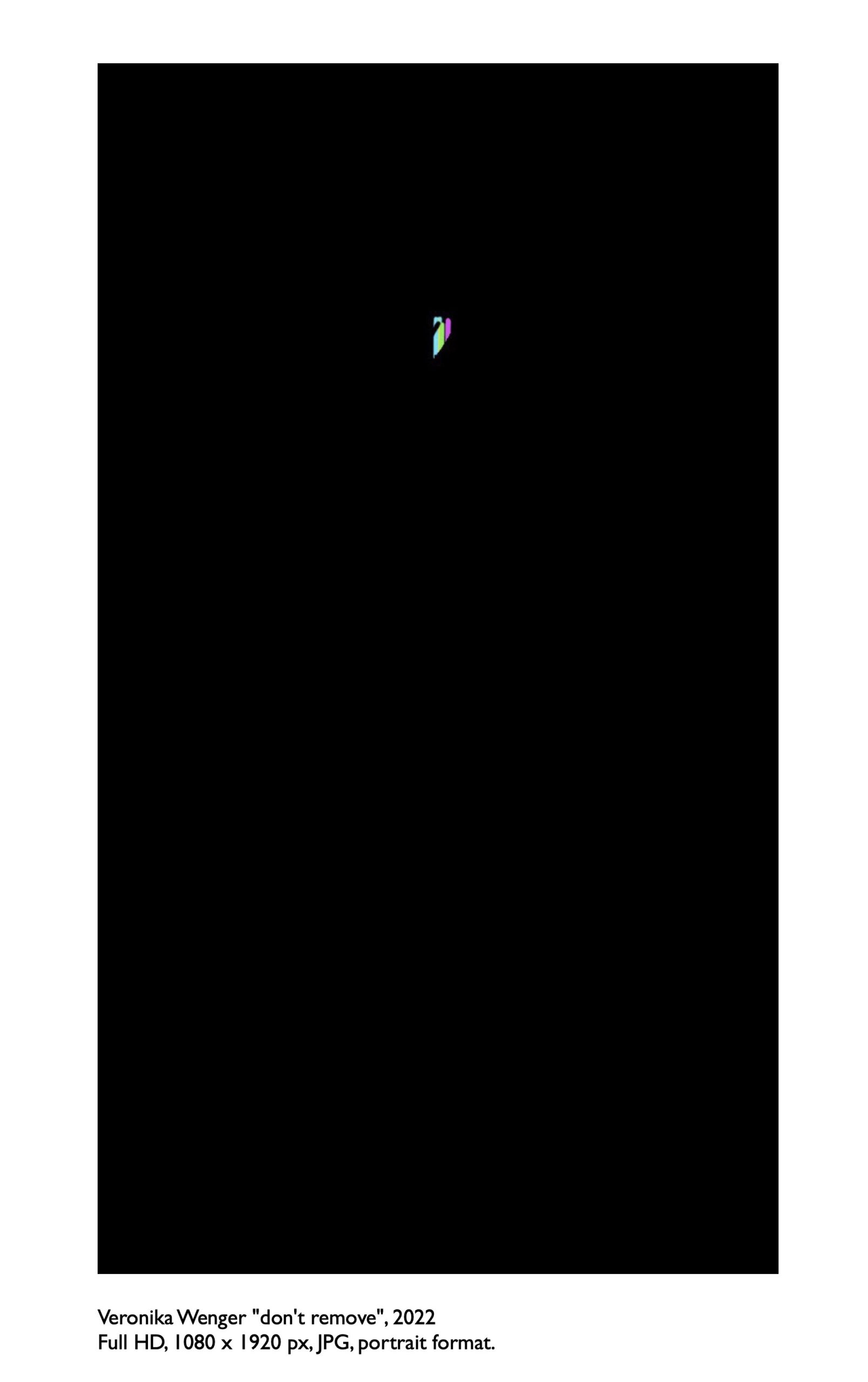 BROKEN SCREEN OR DIGITAL DRAWING?
FOR EVERY VIEWER IT IS A CHALLENGE TO DEAL WITH A CHARACTER ON PAPER, A MARK OR A STROKE ON PAPER.
BUT HE FEELS THE PAPER, THE MATERIAL, THE DRAWING APPLIED BY HAND.
THE DRAWING IS PART OF THE REAL MATERIAL WORLD AND COMMUNICATES WITH HIM.
THE MARK DRAWS ATTENTION TO THE EMPTINESS OF THE SHEET AND AT THE SAME TIME TO THE FULLNESS OF WHAT IS MISSING.
I DRAW A MARK ON THE SCREEN.
WHAT MAKES SEEING A MARK ON A SCREEN A DIFFERENT EXPERIENCE?
WHY DO SOME VIEWERS ASSUME THE SCREEN IS BROKEN?
IS IT BECAUSE OF THE VIEWING HABIT OF EXPECTING IMAGES AND STORIES ON SCREENS?
IS IT BECAUSE OUR ATTENTION IS FOCUSED ON CONTENT AND INFORMATION?
THE MARK IS NOT PERCEIVED AS AN ELEMENT OF A DRAWING, BUT AS A TECHNICAL DEFECT.
THE DIGITAL MARK DRAWS ATTENTION TO THE SCREEN AS A MEDIUM THAT FORCES USTO FIND SHAPES.
AND SO THE MARK BECOMES A DIGITAL DRAWING.
VERONIKA WENGER