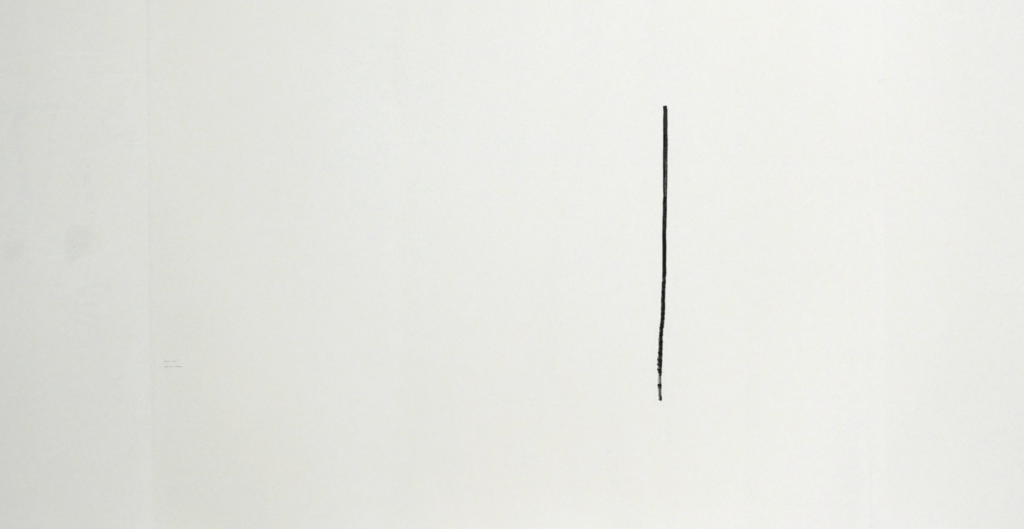 APPUNTI DAI MIEI DIARI: VERONIKA
7 GENNAIO – 25 FEBBRAIO 2020
SERENA SEMERARO
Bianco, ho rotto il silenzio che ci ha separati
Più volte, nella mia bolla piena di spettri.
Ho chiuso gli occhi
Non ero davanti a uno specchio:
Galassie nell'inosservabile universo.
Ero lì
Tra quelle fibre di luce
Tra la vista e il ricordo
Che risplendono di incubi e sogni.
Il ritmo uguale a se stesso
L'alba, la notte, poi l'alba.
Linee rette e grovigli:
Il non-detto che presta la voce.
E in questa ciotola
Piena di parole
Sale un grido.
Chiudo gli occhi, ancora
Senza più guardare, le immagini
Sola, con me stessa, in quelle mappe
Che – non chiedermi – conosco, qui dentro.
She is
Herself:
Undeniable.
Arrow,
Arco,
Archer,
[not the bow or archer]
But as you've seen,
I am still here, trying to understand…
How to get out…
Of the unfathomable maze.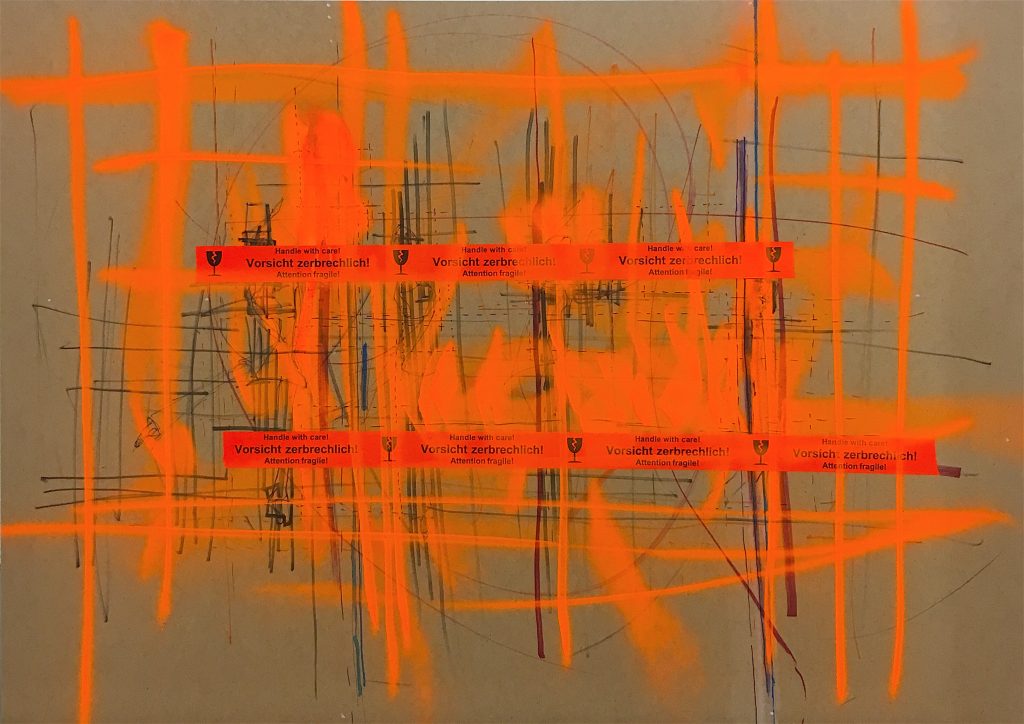 NOTES FROM MY DIARIES: VERONIKA
7 JANUARY – 25 FEBRUARY 2020
SERENA SEMERARO
White, I broke the silence that has separated us
A lot of times, in my bubble full of ghosts.
I closed my eyes
I wasn't in front of a mirror:
Galaxies in the unobservable universe.
I was in there
Among those fibers of light
Between sight and memory
That shines with nightmares and dreams.
The rhythm equal to itself
Dawn, night, and dawn.
Straight lines and tangles:
The unspoken that lends the voice.
And in this bowl
Full of words
A cry rises.
I closed my eyes again
Without looking at the pictures anymore
Alone, with myself, in those maps
In which – don't ask me why – I know, inside.
Lei è
Se stessa:
Innegabile.
Freccia,
Arco,
Arciere,
[non l'arco o l'arciere]
Ma come avrai visto,
Sono ancora qui, a cercare di capire…
Come uscirne…
Dall'insondabile labirinto.
Published in the catalog:
VERONIKA WENGER | DIE LINIE / THE LINE