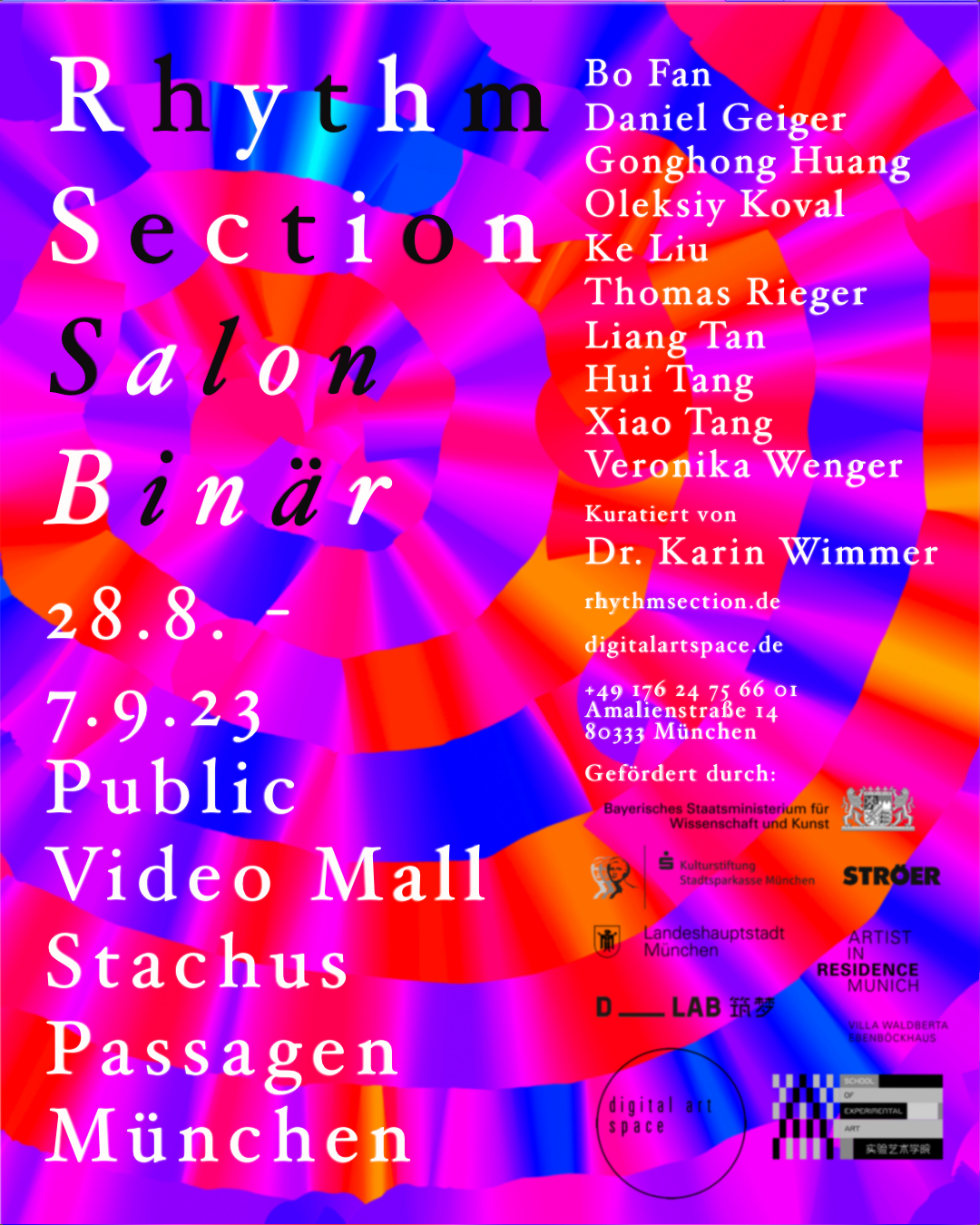 RHYTHM
SECTION
SALON
BINÄR
Public
Video Mall
Stachus
Passagen
Munich
Aug 28 –
Sep 7
2023
Bo Fan
Daniel Geiger
Gonghong Huang
Oleksiy Koval
Ke Liu
Thomas Rieger
Liang Tan
Hui Tang
Xiao Tang
Veronika Wenger
Curated by
Dr. Karin Wimmer
RHYTHM SECTION SALON BINÄR
Wuhan – Munich
Digital exhibition in the public space of the city of Munich
A digital exhibition project initiated by Hubei Institute of Fine Arts, Wuhan; Digital Art Space Munich; Kulturreferat Munich and the artist group Rhythm Section Munich.
Funded by the Bavarian State Ministry of Science and the Arts; Cultural Foundation of Stadtsparkasse Munich; Ströer; Hubei Institute of Fine Arts, Wuhan; Guangzhou D-Lab Cultural Development Co., Ltd; Villa Waldberta, Artists' House of the City of Munich.
Due to the pandemic and zero covid strategy, the exhibitions of artists from Wuhan can hardly be presented and communicated abroad. The distance between Chinese artists and viewers in Europe is greater than ever. How can artists bring works closer to the public with a flight distance of 8,376 km between Wuhan and Munich?
Digitization influences and changes daily life, relationships, work and even elections. Urban development is taking the form of a megamedium.
Smart city stands for intelligent networking within a city. Moving images are a trendy topic for media in public spaces. Moving images on public video screens offer the opportunity for effective communication with mobile audiences in passing.
The Stachus Passagen – Europe's largest underground shopping center – is located in the middle of Munich's city center, directly at Karlsplatz/Stachus. From August 28 to September 7, 2023, from 6 a.m. to midnight, digital artworks by 5 artists from Wuhan and 5 artists from Munich will be broadcast on the public video stations of the Stachus Passagen, between the everyday mixture of editorial content and advertising.
RHYTHM SECTION SALON BINÄR is a digital gallery in public space that gives artists the opportunity to be seen and invites viewers to participate in the development of digital art. Art opens itself to the public and even to the public that does not come to the museum.
RHYTHM SECTION SALON BINÄR is a sustainable project, because no resources are consumed. The project uses the existing screens of the public urban space.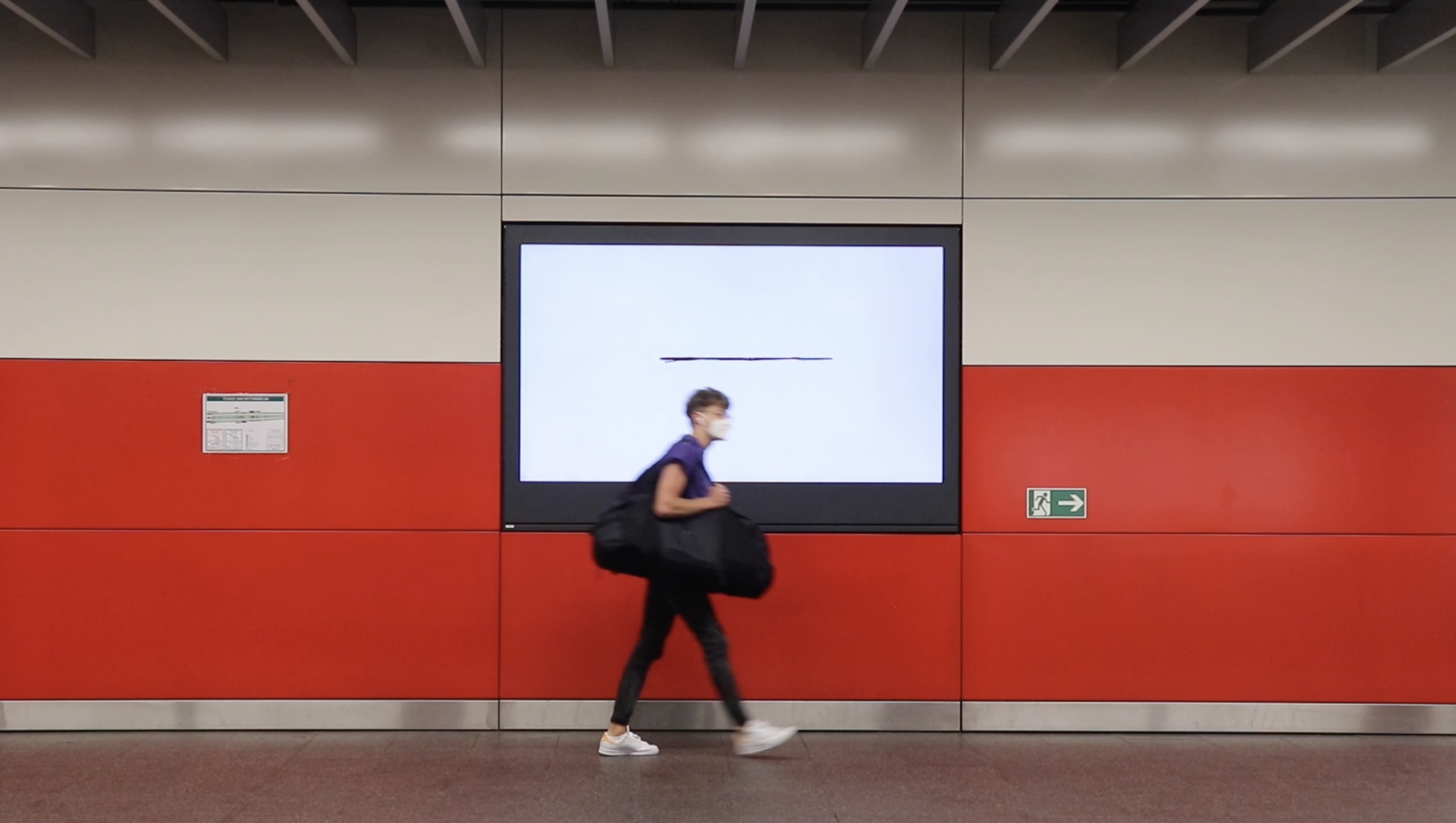 For one drink, Veronika Wenger, Central Station Munich 2021