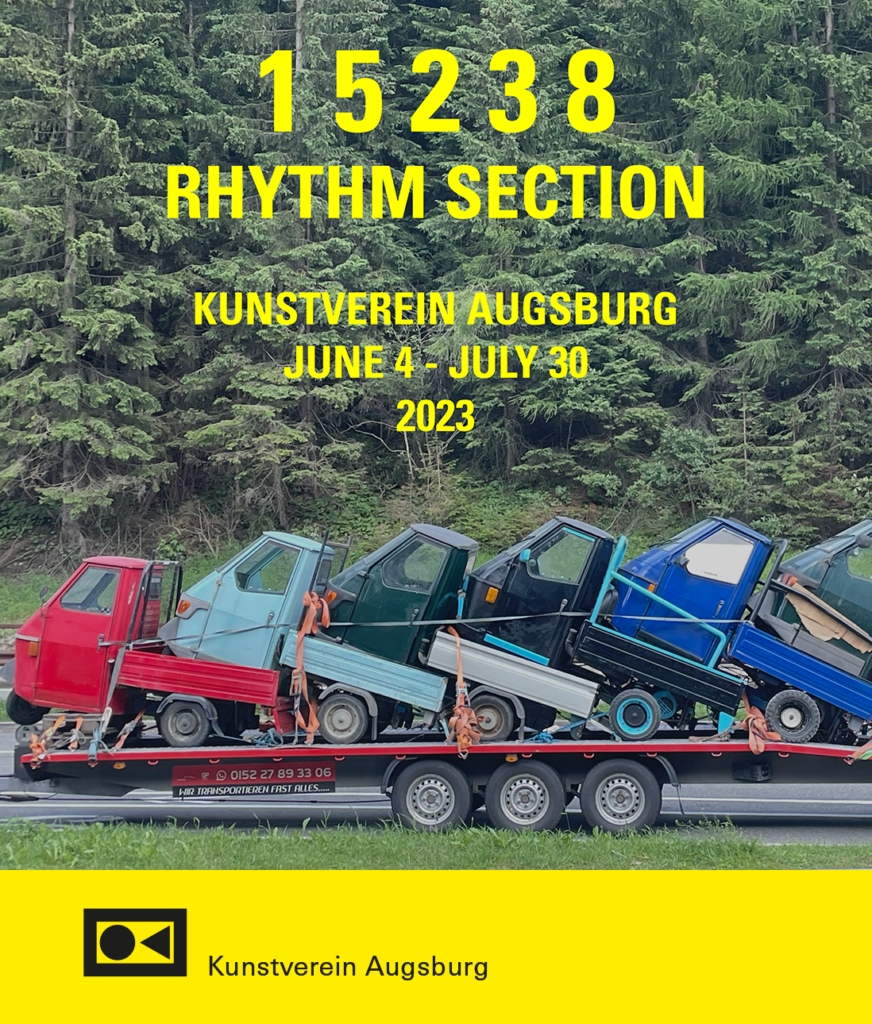 1 5 2 3 8
RHYTHM
SECTION
Kunstverein
Augsburg
June 4 –
July 30
2023
Albert Coers
Anneke Bosma
Artemis Potamianou
Daniel Geiger
Gonghong Huang
Guido Nieuwendijk
Henriëtte van't Hoog
Iemke van Dijk
Karina Bugayova
Liu Ke
Lon Godin
Marije Vermeulen
Michael Wright
Michaelis Karaiskos
Oleksiy Koval
Tang Xiao
Thomas Rieger
Veronika Wenger
Curated by
Sophie-Charlotte
Bombeck
A project on the subject rhythm in visual arts.
Not to be confined by the greatest, yet to be contained within the smallest is a definition, which declared the enterprise of the artists group Rhythm Section.
The substantive trait, which linked the artists of the group Rhythm Section in their works is the commitment to a hyper reflexivity in dealing with the rhythm, not as a compulsion, but as an original constant. The clear handling of the rhythm allows an endless variety of individual variations.
Rhythm Section is a platform for artists, who are interested in an exchange on the subject rhythm in the visual arts.
Rhythm Section consists not only of visual artists representing installation, drawing, video, sculpture, painting, digital art to name a few, but also of art critics and theorists, philosophers, teachers for rhythm and movement.
Parallel to the group shows, Rhythm Section organizes artist talks, lectures and symposiums on the subject rhythm in visual arts.